COMIC ROOM HAMBURG
Güntherstr. 94
22087 Hamburg
Öffnungszeiten im Laden:
Mo.-Di.:

11.30 - 19.00

Mi.:

Geschlossen

Do.-Fr.:

11.30 - 19.00

Sa.:

11.30 - 16.00
Tel.: (040) 25496088

Über den Comic Room
Unsere Emails:
FERALS TP SPECIAL EDITION PAKET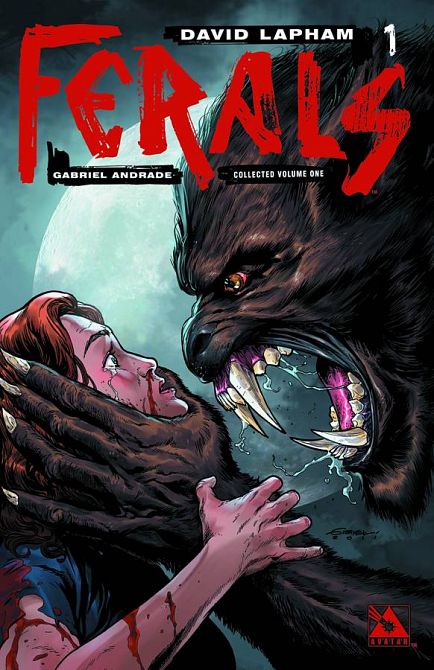 FERALS TP SPECIAL EDITION PAKET

US-Paperback Vol. 01-03 im Paket | komplette Serie!
27,00€
MEGA-SCHNÄPPCHEN!
Verlag: AVATAR PRESS INC
Künstler: Lapham, David / Andrade, Gabriel / Andrade, Gabriel
Zeichner: Andrade, Gabriel
Coverzeichner: Andrade, Gabriel
Erscheinungsdatum:
Beschreibung:
FERALS TP SPECIAL EDITION PAKET
US-Paperback Vol. 01-03 im Paket | komplette Serie!

FERALS TP 01:

David Lapham and Gabriel Andrade's hit horror series redefines modern werewolf mythology the Avatar way, with violent animal ferocity and gallons of blood! Officer Dale Chesnutt is a lawman with a big, bloody problem. Slaughtered civilians are turning up in the sleepy town of Cypress, and the burden falls on him to end the carnage. But no sooner does he begin his investigation than he finds himself violently drawn to a sexy, mysterious woman… and a vicious creature strikes again at Dale's own family. Hidden among the faces on Cypress streets, unrecognizable to neighbors and friends, a culture of werewolves dating back a thousand years has found their ancient secrets threatened… and worth tearing their enemies to pieces for.

FERALS TP 02:

DAVID LAPHAM has re-defined the modern werewolf tale in a gripping human drama full of violence, sex, and horror with Ferals! Dale Chesnutt's troubles didn't end in Cypress. Having survived the FBI massacre of the Feral community, he finds himself recruited to help the Bureau uncover a much bigger conspiracy and eliminate the threat once and for all. Teaming up with a female agent posing as his wife, Chesnutt soon finds that the feral blood in him is changing her and driving them to become part of the cursed town. And when a Viking descendant reveals his intent to grow an army of feral wolves and destroy the people that have hunted his kind for centuries, the werewolf conspiracy is blown wide open. Feral wolves, crazed militia, and soldiers collide as the world of the Ferals breaks wide open and into all-out war! The trade collects Ferals #7-12 of the ongoing horror series.

FERALS TP 03:

Dale Chesnutt has lost all control. The feral wolf blood within him leads him toward the murder of the man that killed his love and unborn child. And that bloodlust has driven him rabid with purpose. But when the community of Ferals feels trapped by the encroaching military confinement of their population, the proud bloodline responds in kind. While the insane Doctor Cherry's experiments turn from understanding the condition to becoming a slave to it. The end has come - it's the brink of war. DAVID LAPHAM has redefined the werewolf mythology into one of the most mesmerizing stories in comics today. This volume takes the Feral and human races to the brink and kicks them both over snarling and screaming for mercy. Ferals Vol 3 TP collects issues #13 - 18 of the Ferals series.
X