COMIC ROOM HAMBURG
Güntherstr. 94
22087 Hamburg
Öffnungszeiten im Laden:
Mo.-Di.:

11.30 - 19.00

Mi.:

Geschlossen

Do.-Fr.:

11.30 - 19.00

Sa.:

11.30 - 16.00
Tel.: (040) 25496088

Über den Comic Room
Unsere Emails: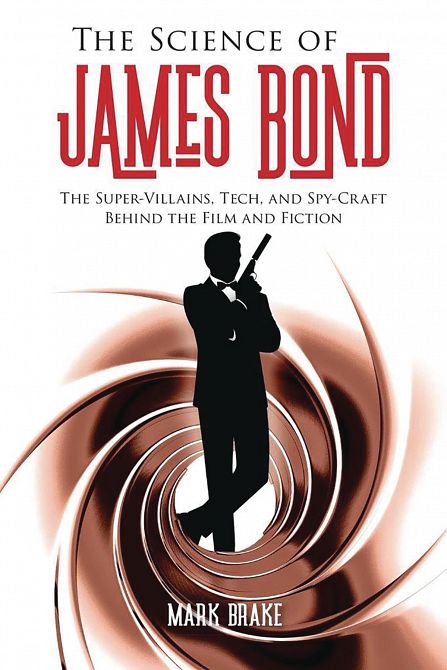 SCIENCE OF JAMES BOND SC

15,00€
Dieser Artikel ist momentan nicht vorrätig. Die Lieferung kann 2-3 Wochen dauern.
Verlag: SKYHORSE
Künstler: Brake, Mark / /
Erscheinungsdatum: 13.02.2020
Beschreibung:
From Sean Connery to Daniel Craig, James Bond is the highest-grossing movie franchise of all time. Out-grossing Star Wars, Harry Potter, and the Marvel Cinematic Universe, the world's most iconic and international secret agent has a shelf life of almost six decades, from Dr. No to Spectre. As nuclear missile threats are replaced by a series of subtler threats in a globalized and digital world, Bond is with us still. In The Science of James Bond, we recognize the Bond franchise as a unique genre: spy-fi. A genre of film and fiction that fuses spy fiction with science fiction. We look at Bond's obsessions with super-villains, the future, and world domination or destruction. And we take a peek under the hood of trends in science and tech, often in the form of gadgets and spy devices. This is the only James Bond companion that looks at the film and fiction in such a 'spy-fi' way, taking in weapon wizards, the chemistry of death, threads of nuclear paranoia, and Bond baddies' obsession with the master race!
X