COMIC ROOM HAMBURG
Güntherstr. 94
22087 Hamburg
Öffnungszeiten im Laden:
Mo.-Di.:

11.30 - 19.00

Mi.:

Geschlossen

Do.-Fr.:

11.30 - 19.00

Sa.:

11.30 - 16.00
Tel.: (040) 25496088

Über den Comic Room
Unsere Emails:
MARVEL ZOMBIES TP RESURRECTION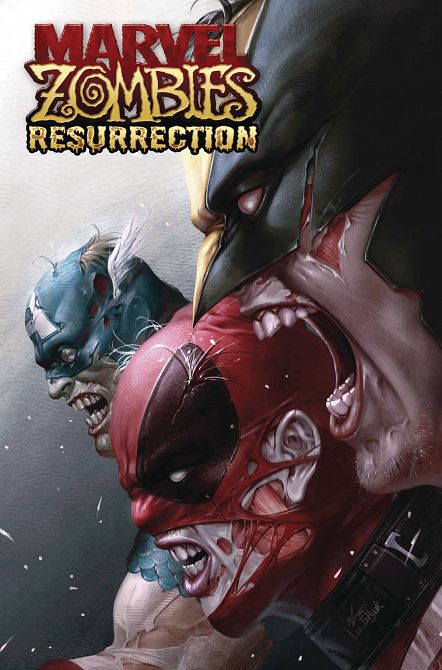 MARVEL ZOMBIES TP RESURRECTION

19,00€
Verlag: MARVEL COMICS
Erscheinungsdatum: 04.02.2021
Beschreibung:
The horror smash hit lives again! When the corpse of Galactus appears at the edge of Earth's solar system, the Avengers, X-Men and Fantastic Four investigate. Too late, they discover that the World-Eater's body is now the vessel of an interstellar terror - which one by one transforms Earth's Mightiest Heroes into ravenous undead zombies! Now, the world's remaining defenders must try to escape the super-powered, cannibalistic aberrations that were once their friends and family - but will any survive? Spider-Man made a promise to keep people safe, and he's not going to quit - even in the literal jaws of death. But the cost of keeping his promises may be horribly high! Can Earth's hunted heroes hope to protect the planet from an infestation that has already claimed half the known universe? Collecting MARVEL ZOMBIES: RESURRECTION (2019) #1 and MARVEL ZOMBIES: RESURRECTION (2020) #1-4.
X