COMIC ROOM HAMBURG
Güntherstr. 94
22087 Hamburg
Öffnungszeiten im Laden:
Mo.-Di.:

11.30 - 19.00

Mi.:

Geschlossen

Do.-Fr.:

11.30 - 19.00

Sa.:

11.30 - 16.00
Tel.: (040) 25496088

Über den Comic Room
Unsere Emails:
CIMMERIAN HC VOL 02 FROST GIANTS DAUGHTER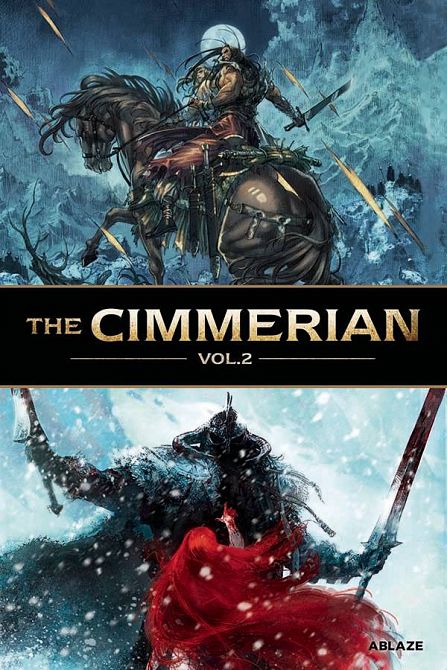 CIMMERIAN HC VOL 02 FROST GIANTS DAUGHTER

23,75€
Verlag: ABLAZE
Künstler: Runberg, Sylvain / Park, Jae Kwang / Recht, Robin
Zeichner: Park, Jae Kwang
Coverzeichner: Recht, Robin
Erscheinungsdatum: 22.07.2021
Beschreibung:
BY CROM! Robert E. Howard's famous Cimmerian UNCENSORED! Discover the true Conan, unrestrained, violent, and sexual. Read the story as he intended! The Cimmerian Vol 2 includes two complete stories, The People of The Black Circle, and The Frost-Giant's Daughter, plus bonus material, including the original prose stories, in one hardcover collection! In The People of the Black Circle, the king has just died in the kingdom of Vendhya, struck down by the spells of the black prophets of Yimsha. The king's sister, Yasmina, decides to avenge him…and contacts Conan. Sylvain Runberg and prodigious designer/illustrator Jae Kwang Park adapt one of the most ambitious and complex Conan stories of Robert E. Howard. An adventure where epic battles, witchcraft and plots mingle in a mystical and scary Orient. Where revenge is an art… In The Frost-Giant's Daughter, Conan, the only survivor of a ferocious battle, sits in the midst of a bloodstained snow field. When the fight is over, the Cimmerian suddenly finds himself overcome with deep weariness and disgust. Until the moment he meets a redheaded woman of supernatural beauty, blinding like the glow of the sun on the snow. A mythical tale both in both form and substance, The Frost-Giant's Daughter is masterfully adapted by Robin Recht, who manages to capture the essence of this whirlwind tale of violent desire…a true love trap in which the force of will of the Cimmerian is put to the test.
X