COMIC ROOM HAMBURG
Güntherstr. 94
22087 Hamburg
Öffnungszeiten im Laden:
Mo.-Di.:

11.30 - 19.00

Mi.:

Geschlossen

Do.-Fr.:

11.30 - 19.00

Sa.:

11.30 - 16.00
Tel.: (040) 25496088

Über den Comic Room
Unsere Emails:
DRAWINGS OF EDWIN AUSTIN ABBEY SC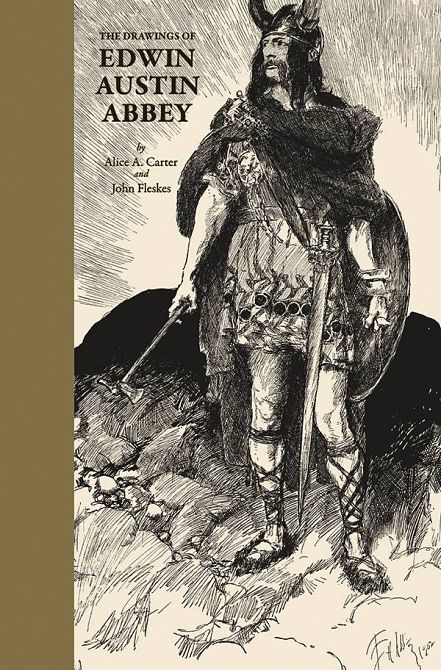 DRAWINGS OF EDWIN AUSTIN ABBEY SC

37,95€
Dieser Artikel ist momentan nicht vorrätig. Die Lieferung kann 2-3 Wochen dauern.
Verlag: FLESK PUBLICATIONS
Künstler: Carter, Alice A / Abbey, Edwin Austin / Abbey, Edwin Austin
Zeichner: Abbey, Edwin Austin
Coverzeichner: Abbey, Edwin Austin
Erscheinungsdatum: 07.10.2021
Beschreibung:
Over 350 pen-and-ink drawings by Edwin Austin Abbey collected in a single volume. Edwin Austin Abbey (1852-1911) was born just two years after the inaugural release of Harper's Monthly Magazine. Starting with his first published drawing in December 1870 at age 18, Abbey's life-long association with the publisher resulted in hundreds of drawings found within the pages of Harper's Monthly Magazine and Harper's Weekly as well as Harper & Brothers books. The resulting exposure throughout the U.S. and Europe secured an extensive level of recognition. Abbey had the rarefied appeal to everyone from the average reader to the most prestigious artists of the day. The inclusion of Abbey's illustrations in these periodicals helped to expand the reach of the poetry, stories and essays that they accompanied to a massive audience. This book focuses on Abbey's line art for the magazines and books published by Harper & Brothers, beginning with his earliest works as a new professional in the field. The collection contains over 350 drawings. These delineated the poetry of Robert Herrick and enhanced such books as The Deserted Village, Old Songs, She Stoops to Conquer and The Quiet Life. Drawings created for numerous short stories and poetry are displayed here as well. Also collected are Abbey's exquisite series of drawings done over the course of twenty years for The Comedies of William Shakespeare, followed by The Shakespeare Tragedies. His painstaking devotion to research while securing the appropriate costumes, props and models for his drawings was legendary. The results are some of the most revered illustrations ever created, which continue to astound aficionados and inspire artists generations after Abbey's last drawing was made. An extensive new essay by Alice A. Carter offers a fresh look at Edwin Austin Abbey, his life and career.
X