COMIC ROOM HAMBURG
Güntherstr. 94
22087 Hamburg
Öffnungszeiten im Laden:
Mo.-Di.:

11.30 - 19.00

Mi.:

Geschlossen

Do.-Fr.:

11.30 - 19.00

Sa.:

11.30 - 16.00
Tel.: (040) 25496088

Über den Comic Room
Unsere Emails:
BATMAN THE BRAVE AND THE BOLD THE BRONZE AGE OMNIBUS VOL 3 HC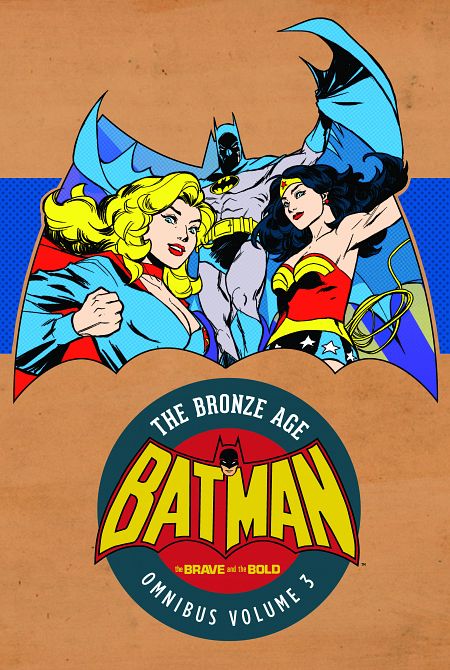 BATMAN THE BRAVE AND THE BOLD THE BRONZE AGE OMNIBUS VOL 3 HC

85,00€
Artikel noch nicht erschienen. Vorbestellung über 'Kaufen'!
Verlag: DC COMICS
Künstler: Various / Various / Karl Kerschl
Zeichner: Various
Coverzeichner: Karl Kerschl
Erscheinungsdatum: 09.09.2021
Beschreibung:
Back in the '70s, The Brave and the Bold paired Batman with a wild array of partners. Wonder Woman, Supergirl, Adam Strange, Sgt. Rock, Black Lightning, and the Metal Men, among many more, showed up to take their turns in the spotlight. The success of these comics was due in large part to the contributions of writer Bob Haney and artist Jim Aparo. Both men used their considerable skills to bring readers an extraordinary new adventure every issue. Upon Haney's exit from the series, Aparo was joined by such celebrated writers as Mike W. Barr, Gerry Conway, Alan Brennert, and more. Legendary artists such as Carmine Infantino, Dick Giordano, José Luis García-López, Dave Cockrum, and Dave Gibbons would also grace the series before its end. Without question, these Batman team-up stories are the most essential, nail-biting thrillers DC Comics published during the Bronze Age. Batman: The Brave and the Bold – The Bronze Age Omnibus Vol. 3 collects the Dark Knight's team-up adventures from The Brave and the Bold #157-200 and includes a brand-new foreword by writer Scott Beatty, along with nearly a dozen never-before-collected, meticulously restored stories.
X