COMIC ROOM HAMBURG
Güntherstr. 94
22087 Hamburg
Öffnungszeiten im Laden:
Mo.-Di.:

11.30 - 19.00

Mi.:

Geschlossen

Do.-Fr.:

11.30 - 19.00

Sa.:

11.30 - 16.00
Tel.: (040) 25496088

Über den Comic Room
Unsere Emails: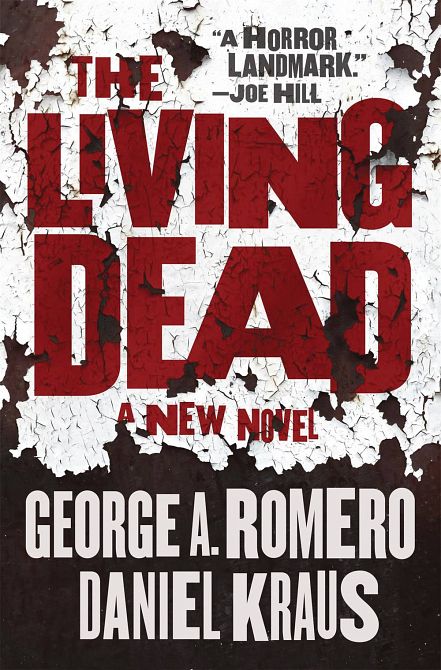 LIVING DEAD SC NOVEL

19,95€
Dieser Artikel ist momentan nicht vorrätig. Die Lieferung kann 2-3 Wochen dauern.
Verlag: TOR NIGHTFIRE
Künstler: Kraus, Daniel
Erscheinungsdatum: 03.09.2021
Beschreibung:
New York Times bestselling author Daniel Kraus (The Shape of Water) completes the brand new zombie novel by George A. Romero, director of the classic Night of the Living Dead. When he died in 2017, Romero's giant, contemporary zombie novel was unfinished. Completed by Kraus with the full cooperation of the Romero estate, The Living Dead is an entirely new tale. Not a novelization of any of the films, it is the story of the zombie plague, from the first rising to the fall of humankind... and beyond. It begins with one body. A pair of medical examiners find themselves battling a dead man who won't stay dead. It spreads quickly. In a Midwestern trailer park, an Black teenage girl and a Muslim immigrant battle newly-risen friends and family. On a US aircraft carrier, living sailors hide from dead ones while a fanatic makes a new religion out of death. At a cable news station, a surviving anchor keeps broadcasting while his undead colleagues try to devour him. In DC, an autistic federal employee charts the outbreak, preserving data for a future that may never come. Everywhere, people are targeted by both the living and the dead. We think we know how this story ends. We. Are. Wrong.
X