COMIC ROOM HAMBURG
Güntherstr. 94
22087 Hamburg
Öffnungszeiten im Laden:
Mo.-Di.:

11.30 - 19.00

Mi.:

Geschlossen

Do.-Fr.:

11.30 - 19.00

Sa.:

11.30 - 16.00
Tel.: (040) 25496088

Über den Comic Room
Unsere Emails:
DRAWING THE PAST SC VOL 02 COMICS & HIST IMAGINATION WORLD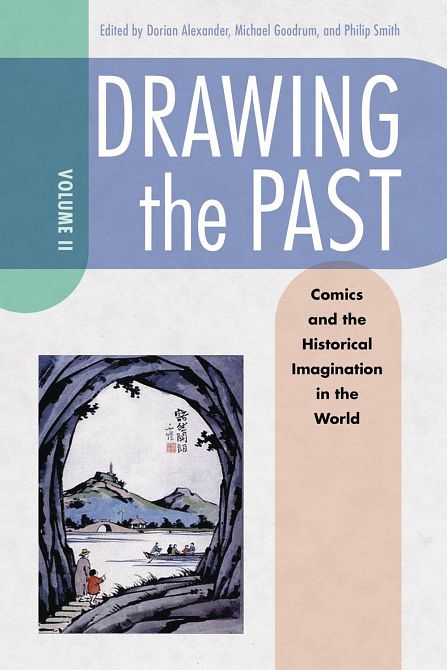 DRAWING THE PAST SC VOL 02 COMICS & HIST IMAGINATION WORLD

28,50€
Dieser Artikel ist momentan nicht vorrätig. Die Lieferung kann 2-3 Wochen dauern.
Verlag: UNIVERSITY PRESS OF MISSISSIPP
Erscheinungsdatum: 13.01.2022
Beschreibung:
In Drawing the Past, Volume 2: Comics and the Historical Imagination in the World, contributors seek to examine the many ways in which history worldwide has been explored and (re)represented through comics and how history is a complex construction of imagination, reality, and manipulation. Through a close analysis of such works as V for Vendetta, Maus, and Persepolis, this volume contends that comics are a form of mediation between sources (both primary and secondary) and the reader. Historical comics are not drawn from memory but offer a nonliteral interpretation of an object (re)constructed in the creator's mind. Indeed, when it comes to history, stretching the limits of the imagination only serves to aid in our understanding of the past and, through that understanding, shape ourselves and our futures. This volume, the second in a two-volume series, is divided into three sections: History and Form, Historical Trauma, and Mythic Histories. The first section considers the relationship between history and the comic book form. The second section engages academic scholarship on comics that has recurring interest in the representation of war and trauma. The final section looks at mythic histories that consciously play with events that did not occur but nonetheless inflect our understanding of history. Contributors to the volume also explore questions of diversity and relationality, addressing differences between nations and the cultural, historical, and economic threads that bind them together, however loosely, and however much those bonds might chafe. Together, both volumes bring together a range of different approaches to diverse material and feature remarkable scholars from all over the world.
X