COMIC ROOM HAMBURG
Güntherstr. 94
22087 Hamburg
Öffnungszeiten im Laden:
Mo.-Di.:

11.30 - 19.00

Mi.:

Geschlossen

Do.-Fr.:

11.30 - 19.00

Sa.:

11.30 - 16.00
Tel.: (040) 25496088

Über den Comic Room
Unsere Emails:
I THINK I TURNED MY FRIEND INTO A GIRL GN VOL 01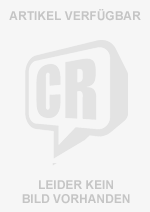 I THINK I TURNED MY FRIEND INTO A GIRL GN VOL 01

14,00€
Dieser Artikel ist momentan nicht vorrätig. Die Lieferung kann 2-3 Wochen dauern.
Verlag: SEVEN SEAS ENTERTAINMENT
Künstler: Banjo, Azusa / Banjo, Azusa / Banjo, Azusa
Zeichner: Banjo, Azusa
Coverzeichner: Banjo, Azusa
Erscheinungsdatum: 17.06.2022
Beschreibung:
It's a familiar story: a popular high school student gives their plain friend a makeover and transforms their life. But this time, the path to a new life isn't quite so straight and narrow. Kenshirou Midou has loved cosmetics all his life, keeping his obsession secret from almost everyone except for his childhood friend Hiura Mihate. One day, Kenshirou gets permission to practice applying makeup on Hiura, and the results are earth-shattering: Hiura's appearance transforms from a plain, undersized boy to a pretty, petite girl, and Kenshirou discovers just how freeing it is to apply his passion! Yet he's not the only one who finds the process liberating. Hiura likes the makeup, and the subsequent 'dress-up' in feminine clothes, and decides to start wearing the girls' uniform to school. Kenshirou doesn't understand if he's unlocked something in Hiura, or if he's simply seeing a new side to his childhood buddy that he never noticed before. What are these feelings bubbling between them now-is this attraction truly new?
X