COMIC ROOM HAMBURG
Güntherstr. 94
22087 Hamburg
Öffnungszeiten im Laden:
Mo.-Di.:

11.30 - 19.00

Mi.:

Geschlossen

Do.-Fr.:

11.30 - 19.00

Sa.:

11.30 - 16.00
Tel.: (040) 25496088

Über den Comic Room
Unsere Emails:
BAREFOOT GEN HC VOL 07 BONES INTO DUST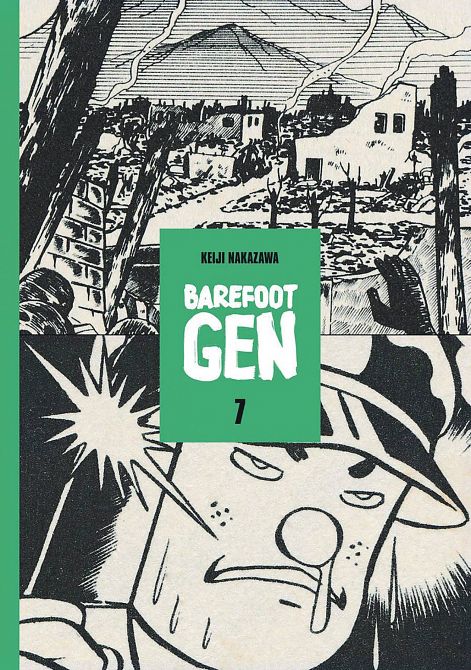 BAREFOOT GEN HC VOL 07 BONES INTO DUST

25,00€
Dieser Artikel ist momentan nicht vorrätig. Die Lieferung kann 2-3 Wochen dauern.
Verlag: LAST GASP
Künstler: kazawa, Keiji / kazawa, Keiji / kazawa, Keiji
Zeichner: kazawa, Keiji
Coverzeichner: kazawa, Keiji
Erscheinungsdatum: 17.06.2022
Beschreibung:
Beautiful new hardcover edition of Barefoot Gen Volume Seven! Striking new design with special sturdy binding. Barefoot Gen is the powerful, tragic, autobiographical story of the bombing of Hiroshima and its aftermath, seen through the eyes of the artist as a young boy growing up in Japan. The honest portrayal of emotions and experiences speaks to children and adults everywhere. Nakazawa's manga illustrates the true impact of nuclear weapons when used against a civilian population. It is vital reading for people of all ages, and especially for today's youth. By keeping this tragedy in our collective consciousness, we can strive to never repeat it and guide humanity towards a course of peace. Barefoot Gen Volume Seven ? 'Bones into Dust' ? Gen has grown old enough to think about the legacy of the victims of the atomic bombing. Picking up from Volume Six, the story opens with Gen searching for a printer willing to publish an eyewitness account of the bombing written by 'Papa,' the journalist who serves as a father figure to Gen's war orphan friends. By hook and crook Gen and Ryuta manage to get the book printed and distributed, only to arouse the wrath of U.S. Army censors, who teach them a hard lesson about the politics of memory. Meanwhile, Gen's brother Koji returns home at last, only to find that their mother is on her deathbed.
X