COMIC ROOM HAMBURG
Güntherstr. 94
22087 Hamburg
Öffnungszeiten im Laden:
Mo.-Di.:

11.30 - 19.00

Mi.:

Geschlossen

Do.-Fr.:

11.30 - 19.00

Sa.:

11.30 - 16.00
Tel.: (040) 25496088

Über den Comic Room
Unsere Emails:
SHAMAN KING OMNIBUS TP VOL 12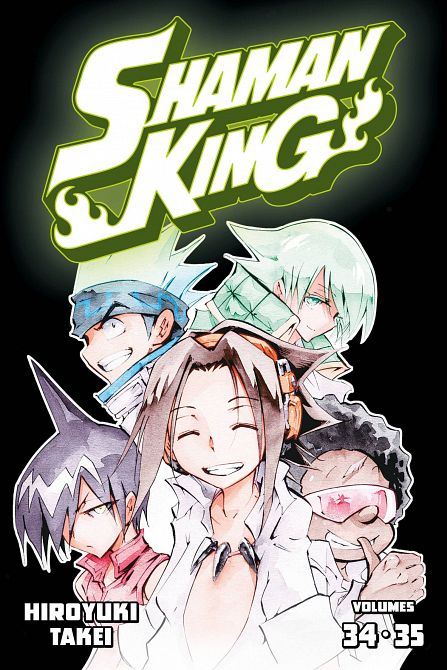 SHAMAN KING OMNIBUS TP VOL 12

19,00€
Dieser Artikel ist momentan nicht vorrätig. Die Lieferung kann 2-3 Wochen dauern.
Verlag: KODANSHA COMICS
Künstler: Takei, Hiroyuki / Takei, Hiroyuki / Takei, Hiroyuki
Zeichner: Takei, Hiroyuki
Coverzeichner: Takei, Hiroyuki
Erscheinungsdatum: 09.03.2023
Beschreibung:
The action manga bestseller returns, in 600-page editions featuring a remastered translation and new cover art by creator Hiroyuki Takei! Dive into the classic Shonen Jump adventure whose world of mystical spirits and bewitching battles inspired the classic anime. This FINAL VOLUME in the series features content never before published in English, corresponding to Vol. 34-35 of the original Japanese release! In a world where shamans communicate with the dead and call forth the power of legendary spirits to defeat their enemies in both body and soul, Yoh is a teenager with the ultimate ambition: to become the Shaman King, the one and only shaman who may commune with the Great Spirit and help remake the world for the better. But the road to this pinnacle of spiritual power runs through the Shaman Fight, a gauntlet of battles with rival mediums who call forth dizzying powers from the world of the dead in their own bids for the crown. At Yoh's side is Anna, his coach, fiancée, and a powerful medium in her own right. Sure, it'd be nice if Yoh had a little more time to train and mature…but the Shaman Fight is only held once every 500 years, so he's going to have to grow up quick!
X