COMIC ROOM HAMBURG
Güntherstr. 94
22087 Hamburg
Öffnungszeiten im Laden:
Mo.-Di.:

11.30 - 19.00

Mi.:

Geschlossen

Do.-Fr.:

11.30 - 19.00

Sa.:

11.30 - 16.00
Tel.: (040) 25496088

Über den Comic Room
Unsere Emails:
BATMAN THE BRAVE AND THE BOLD #3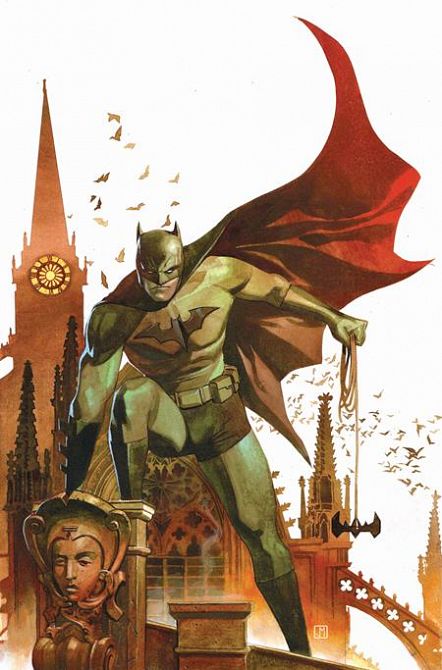 BATMAN THE BRAVE AND THE BOLD #3

CVR D INC 1:25 JORGE MOLINA VARIANT
30,00€
Artikel noch nicht erschienen. Vorbestellung über 'Kaufen'!
Verlag: DC COMICS
Künstler: Various / Various / Jorge Moli
Zeichner: Various
Coverzeichner: Jorge Moli
Erscheinungsdatum: 27.07.2023
Beschreibung:
Written by Tom King, Ed Brisson, Christopher Cantwell, and Collin Kelly and Jackson Lanzing Art by Mitch Gerads, Jeff Spokes, Javier Rodriguez, and Jorge Molina The horror goes on. In the first fight ever between Batman and his deadliest enemy, the Joker came out on top, giddily laughing in Batman's swollen, bloody face. Now it's time for round two. Bruce just learned never to underestimate the power of a man with nothing to lose--time for Joker to learn the same. The award-winning creators behind One Bad Day: Riddler continue their brutal epic! No More Kings continues as Stormwatch break into S.T.A.R. Labs to retrieve Malware, a living computer infected with a virus that, if weaponized, could cause global chaos and a complete meltdown of the world's technological infrastructure. One small mistake and Stormwatch could do the very thing they're trying to prevent: unleash Malware upon the world! In the conclusion of The Order of the Black Lamp by Christopher Cantwell (Briar, Iron Man) and Javier Rodríguez (Dead Boy Detectives, Daredevil), Superman teams with a person he never thought he'd see again as the mysteries of the secret location the Man of Steel has been led to are revealed! And this issue's Batman: Black & White tale by Collin Kelly and Jackson Lanzing and Jorge Molina takes us to a different Gotham City, where Batman is a young, arrogant monster hunter about to be humbled by a legion of bats!
X