COMIC ROOM HAMBURG
Güntherstr. 94
22087 Hamburg
Öffnungszeiten im Laden:
Mo.-Di.:

11.30 - 19.00

Mi.:

Geschlossen

Do.-Fr.:

11.30 - 19.00

Sa.:

11.30 - 16.00
Tel.: (040) 25496088

Über den Comic Room
Unsere Emails:
UNWRITTEN TP VOL 01 TOMMY TAYLOR AND BOGUS IDENTITY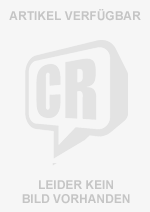 UNWRITTEN TP VOL 01 TOMMY TAYLOR AND BOGUS IDENTITY

TOMMY TAYLOR AND BOGUS IDENTITY
14,25€
Verlag: VERTIGO
Künstler: Carey, Mike / Gross, Peter / Shumizu, Yuko
Zeichner: Gross, Peter
Coverzeichner: Shumizu, Yuko
Erscheinungsdatum: 11/23/2011
Beschreibung:
'A wish-I'd-thought-of-it premise, beautifully executed. Highly recommended for anyone who thinks that fantasy can do more than just help you escape the real world.' - Brian K. Vaughan, Y: THE LAST MAN 'Fascinating...one of the brainiest and most interesting comics of the year.' - Wired Tom Taylor's life was screwed from the word go. His father created the mega-popular Tommy Taylor boy-wizard fantasy novels. But dad modeled the fictional epic so closely to Tom that fans constantly compare him to his counterpart, turning him into a lame, Z-level celebrity. When a scandal hints that Tom might really be the boy-wizard made flesh, Tom comes into contact with a mysterious, deadly group that's secretly kept tabs on him all his life. Now, to protect his life and discover the truth behind his origins, Tom will travel the world, to all the places in world history where fictions have shaped reality. From Bill Willingham to Ed Brubaker, from the LA Times to Ain't It Cool News, THE UNWRITTEN has won over fans, critics and pros. Now, don't miss the first collected edition featuring the first five issues of the overwhelmingly acclaimed Vertigo series.

X