COMIC ROOM HAMBURG
Güntherstr. 94
22087 Hamburg
Öffnungszeiten im Laden:
Mo.-Di.:

11.30 - 19.00

Mi.:

Geschlossen

Do.-Fr.:

11.30 - 19.00

Sa.:

11.30 - 16.00
Tel.: (040) 25496088

Über den Comic Room
Unsere Emails:
CROSSED WISH YOU WERE HERE TP VOL 02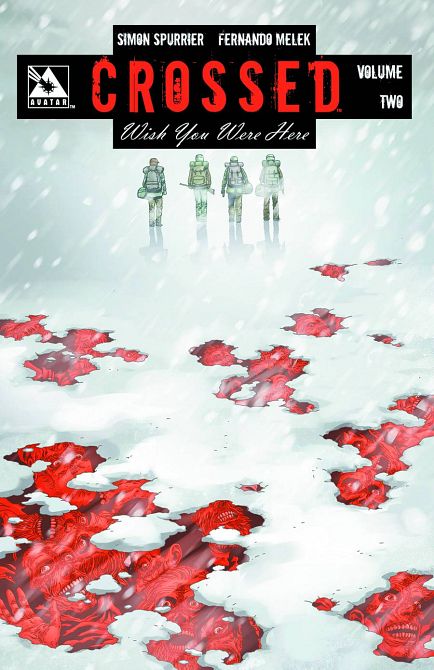 CROSSED WISH YOU WERE HERE TP VOL 02

20,00€
Verlag: AVATAR PRESS INC
Künstler: Spurrier, Simon / Melek, Fernando / Burrows, Jacen
Zeichner: Melek, Fernando
Coverzeichner: Burrows, Jacen
Erscheinungsdatum: 5/29/2013
Beschreibung:
Available in print for the first time! The second chapter of the brutal, apocalyptic horror series is finally here! Written by Si Spurrier (X-Men Legacy, Silver Surfer, Extermination), this critically acclaimed volume collects the latest arc of the weekly webcomic, ongoing at Crossedcomic.com. Unable to bear life on the doomed island-sanctuary he calls home, manipulative writer Shaky has tricked his way into an expedition crew: hunting supplies among the vile, violent hordes of Crossed on mainland Scotland. But will he find what he seeks amidst the blood-stained snow - a way to stave-off numbness; a reason to go on - or will the tough decisions of leadership and the terrors of a Crossed world rob him of what little humanity he has left? And if he survives, what will he and his companions find when they struggle home to the killing-shores of Cava Island? These are the continuing excerpts from Shaky's bleak diary: the story of a community clinging to a false future in a world overrun by infectious, sadistic fiends. There is no hope. There's only the Crossed. *Collects the second chapter of the runaway hit web comic from www.CrossedComic.com *Trade Paperback and Hard Cover editions, each featuring new covers by Jacen Burrows!
X